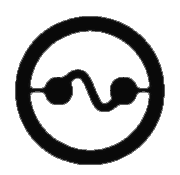 J.D. Koftinoff Software, ltd.
The Doukhobors
---
My father, Peter Koftinoff now has a web page which contains recently unarchived Doukhobor music that he recorded back in 1954. It is available at pwk.statusbar.com
My family is descended from the Doukhobors, A Russian Christian group of people that were persecuted in Russia since the 1600's for refusing to disobey the Commandment 'Thou Shalt Not Kill'
Excerpt from the Grand Forks Hotel & Restaurant menu, written by Sue Thomson:
THE CANADIAN DOUKHOBOR SOCIETY STATUTE
Foundations and Principles of the Canadian Doukhobor Society
Considering the history and ideology of Doukhobors, the Society confirms that the mental image of thought and action is clarified by the desire to acquire Supreme Blessings in brotherhood, equality and love according to the teachings of Jesus Christ and by the following principles:
Acknowledge and love God in spirit.
Thou shalt not kill.
Respect, love and aspire to care for all living things.
Respect the body and mind and do not abuse them. For guidance in this regard, one may consider vegetarianism and abstinence from alcohol and drugs, as well as other teachings of the psalm "Be Devout," which is an integral part of this statute and is herewith attached.
Activities of the Canadian Doukhobor Society
The Society shall initiate and foster activities of the membership which will promote brotherhood, universal peace and the spiritual growth of its members.Membership in the Society
All people, including groups and organizations, who respect Doukhobor ideals and principles as stated in this statute, may join and become members, while retaining their present affiliations.
Expenses of the Society shall be paid from the treasury of the Society which is recognized as a Charitable Organization.
All problems to resolved by a majority vote.
The officials of the Society shall be elected at the annual general meeting for a minimum period of two years, with half elected every year for continuity of direction.
Every member bears full responsibility for his or her personal conduct and observance of Doukhobor principles. The Society as a whole does not accept any reponsibility for the personal conduct of the members.
Charity Within and Outside of Society
All charity work is the reponsibility of members in each locality. It is desirable to increase charity to the utmost. Collected sums whould be forwarded to destination by local representatives or reponsible persons in the locality. Reports of such activities must be sent to the Central Committee for their record.
On Contact with Anti-Militaristic Organizations
Striving to fulfil the Commandment "THOU SHALT NOT KILL" and considering it our duty to do our utmost in preventing bloodshed -- the Society finds it necessary to maintain contact with other pacifistic and anti-militaristic groups and organizations and to increase our struggle for disarmament and peace, according to the Doukhobor principles.
Acknowledgment of Spritual Leadership
Considering the history of Doukhobors, we affirm that we believe Jesus Christ, Son of God, is our only Spritual Leader.
BE DEVOUT
Be Devout. Trust in God. Love Him with all your heart. Be fervent to His holy church. Honour and keep faithfully His Commandments. Follow the virtuous; avoid vice. Be reasonable. Look to the consequence, then consider your means. Do not bypass the opportunity for doing good deeds. Do not undertake anything without deliberating, and do not hurry your deliberation; do not be too hesitant, only if the occasion demands. Do not believe every rumour; do not desire all that you see; do not attempt doing all that you are able, but only that which is necessary. What you do not know, do not affirm nor deny, inquire into the matter and you will be wise.
Be moderate; do not eat without hunger; without thirst do not drink, and then only according to the need; avoid drunkenness as you would hell. From intemperance is born sickness; from sickness -- death. The abstemious live healthy, long, and well. Be humble, not arrongant; tend to be more reticent than talkative. When spoken to be silent; when being addressed -- listen carefully. When someone asks you to do something, oblige him, and do not boast. Do not be quarrelsome and proud. To all be friendly, to none be a flatterer. Also be honest, do not crave that which does not belong to you; especially do not steal. That which you need, acquire through labour. In poverty, ask for help; accept it if it is given and be grateful. What you have borrowed -- return.; keep your promise. Leave idleness to the lazy. If you wish to undertake something, first assess your abilities, then proceed without hesitation. In misfortune, do not lose courage, and in time of good fortune do not be arrogant. Respect poverty. Be cautious in different situations; sorrow is frequent. Where the patient endure, the faint-hearted weep and wail.
Be kindhearted and benevolent. If you can, give to those who are in need, help the poor. Forgive those who offend you; if you have offended someone -- make peace with him. It is commendable not to hold a grudge. Forgive the sinner, yield to the pleading. Respect the elders, be sociable to your equal, courteous to the poor; greet those whom you meet, return the greeting to those who greet you. Reply to the inquirer; instruct the ignorant; comfort the sorrowing. Do not envy anyone. Wish well to all. Serve all to the best of your ability, and you will gratify all people of good will. Friends will love you, and your adversaries cannot hate you. Always tell the truth; do not lie. All this observe and you shall be fortunate.
Glory to our God.
WHERE THERE IS LOVE, THERE IS GOD
ALL PEOPLE ARE CHILDREN OF GOD -- ALL PEOPLE ARE BROTHERS AND SISTERS
Doukhobors contribute to rich valley culture
Excerpt from the Grand Forks Hotel & Restaurant menu.
Settlement of Doukhobors in the Grand Forks area has had a tremendous impact on the cultural and physical landscape of the valley. The Doukhobors have their origins in early 17th century southern Russia, where they suffered persecution and exile for their religious beliefs, particularly for their belief in pacifism and their refusal to take up arms for the Czar.
The first Doukhobors arrived in Canada (Saskatchewan) in 1899, and moved westward to B.C. in 1907, where they purchased 2,700 acres of farm land west of town. These lands were named by the Doukhobors 'Fructova', which means 'Valley of Fruit'.
Within a month of the purchase of the land, a party of workers arrived from Saskatchewan to clear the land and build houses.
Settlers began arriving in 1909, and within a few years the Doukhobor population had increased to almost 5,000.
The early years of Doukhobor settlement in Grand Forks are marked by great industry and diversification. A brick-works powered by steam was established, and at its peak produced about 24,000 bricks per day. Besides being used extensively in construction of Doukhobor buildings, bricks were sold outside the community.
A stone-ground flour mill, still operating today and producing 'Pride of the Valley" flour, began production in 1915.
A packing house and cannery was built in the '20s. Hundreds of colonies of bees were established. A reservoir and a network of irrigation pipelines was constructed. Orchards and vineyards were planted on the gentle slopes and hill sides, and grain was grown both on the flatlands and on the higher elevations. More land was acquired over the years and at a North Fork village, flax was cultivated for linen, to be used for clothing and fabrics.
In B.C. the Doukhobor people lived communally and at one time over 50 villages were established. Today, less than 20 remain. The best preserved is the Ozeroff Village, just west of Grand Forks on the west side of the highway.
The operated on a money less system - trading commodities outside their communities. All workers were provided with all their needs- food, shelter, clothes, kerosene - and participated in the production of goods. They had their own tannery, shoe factory, jam factory, blacksmith shops, sawmill and weaving production.
Doukhobor men served in labor pools where their services were developed as construction workers, farm hands, and general laborers. At a time when casual hands were scarce in the B.C. interior, 'working-out' provided and important source of revenue to the community. At this time women played an important role in the day-to-day operations of the households and farms.
Supplies were traded with both the outside world as well as with other Doukhobor communities still in Saskatchewan. They shipped and received goods through a central supply house, which is still standing on Donaldson Drive next to the Canadian Pacific Railway (CPR) station (now the CPR station is the 'Grand Forks Station Pub').
Doukhobor villages were largely organized according to family groupings, sometimes with two or three extended families sharing one village. Families were assigned to villages according to the needs of the community and the specific skills of the members.
A typical village contained a pair of brick two story houses made of wood construction, with brick veneer. These were joined by a horseshoe-shaped one story series of buildings, which formed a central courtyard.
These one story buildings usually contained bath houses (also used for laundry), blacksmith shops, storage and implement sheds, and a room for guests which also doubled as a sickroom when needed. Barns, graineries and other out buildings were built depending on the specific needs of the village. Livestock was seldom kept, except as needed for farm purposes, and as a result stables were scarce.
Bake houses were built to accommodate large wood-fired stone ovens. These ovens were an integral part of the large communal kitchens in the two story houses. Benches and long tables lines the walls. As many as eight bedrooms were located upstairs. Each family occupied on bedroom, with mother and father in one bed and younger children in the other.
The population of each house varied between 30 and 50; the population of each village numbered between 60 and 100. Each village had its own name, often derived from characteristics of its inhabitants, or reminiscent of a village in Saskatchewan or Russia.
Between 1924 and 1940, the Doukhobor community met with numerous setbacks and upheavals, which eventually led to its economic collapse. Communal living came to an end, with most Doukhobors assimilating with the non-Doukhobor population.
The Doukhobors are mainly vegetarian and are known for their fabulous gardens - both vegetable and flower. Doukhobor cuisine - most notably borsch, a cabbage-based soup, flavoured with dill and rich cream and butter - is now world famous.
The Grand Forks area has become a major tourist center because of the influence of the Doukhobor community.